Welcome to website for the Genomics Aotearoa ONT MinION workshop, which ran at the University of Otago, Dunedin, from 17th–19th April, 2018.
Schedule
Presentations
Tutorials
Information for Participants
Sequencing results
Here are some stats for each run, produced by Rob Lanfear's MinIONQC.R script.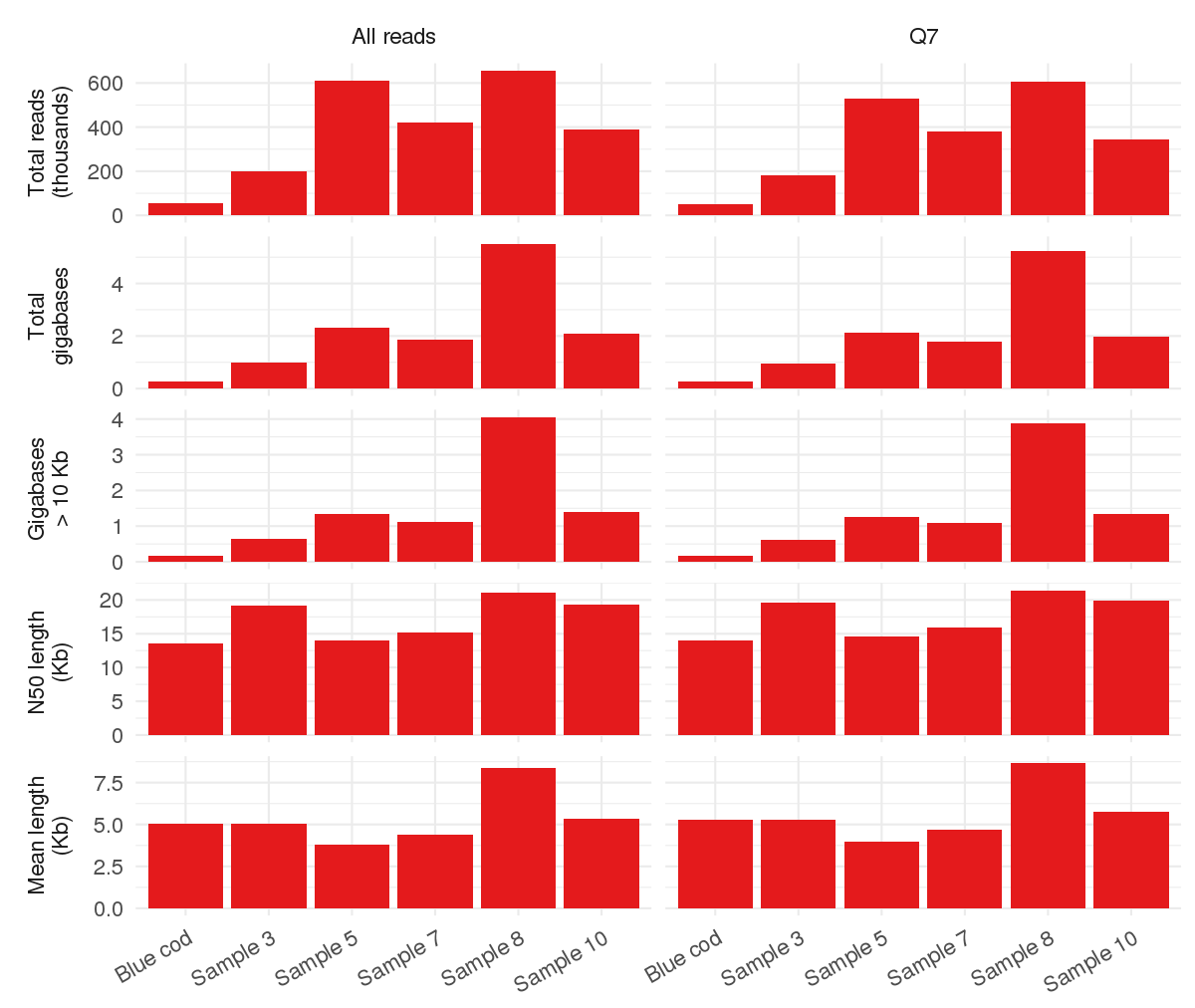 There's a .tar.gz file here with all the output from the script. The meaning of each plot is explained on the github repo.

Here's the weighted read length histogram for each sample.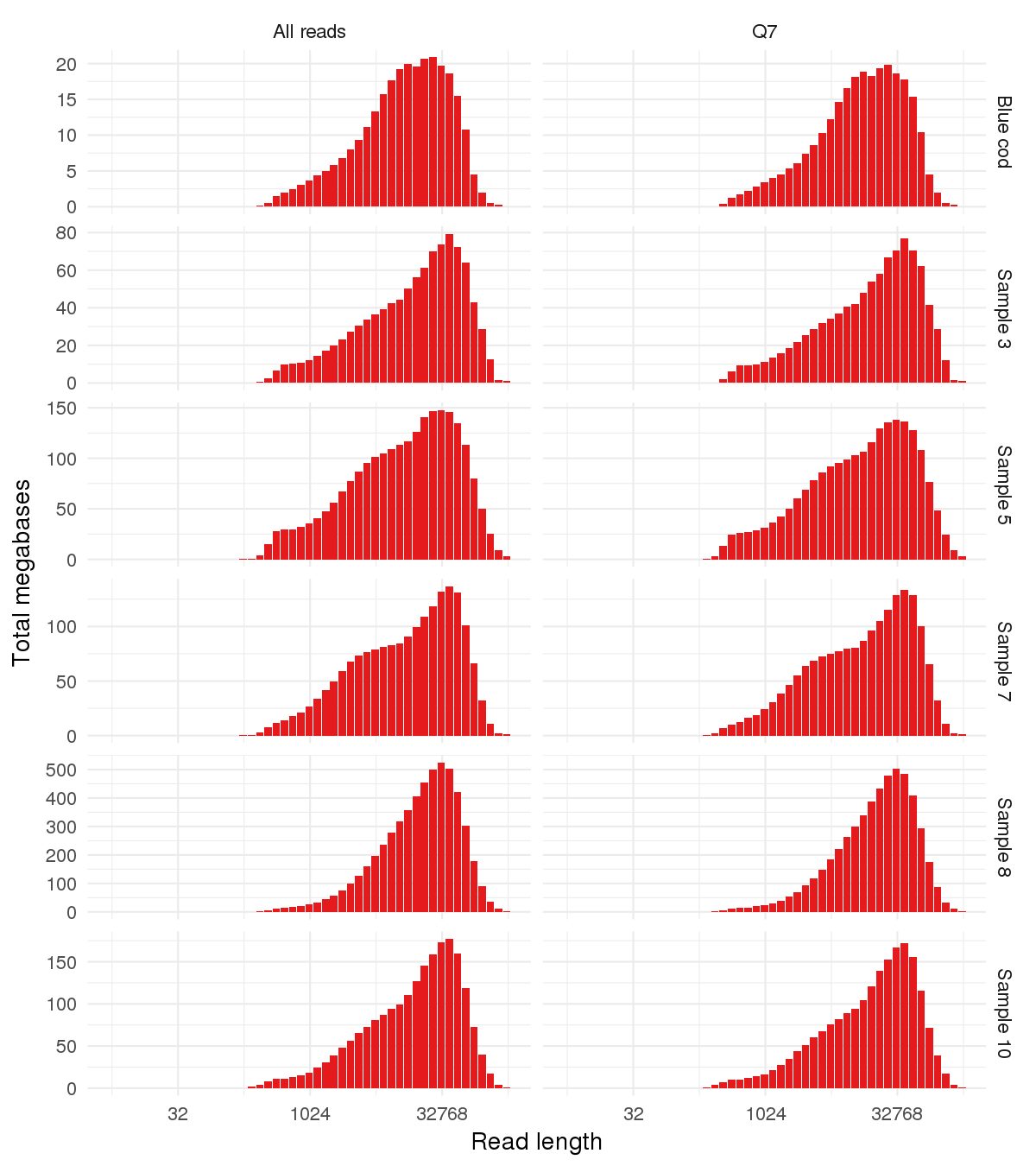 You can also find the sample QC and library yield results at the following links, to compare to the sequencing results:
Links
Organisers